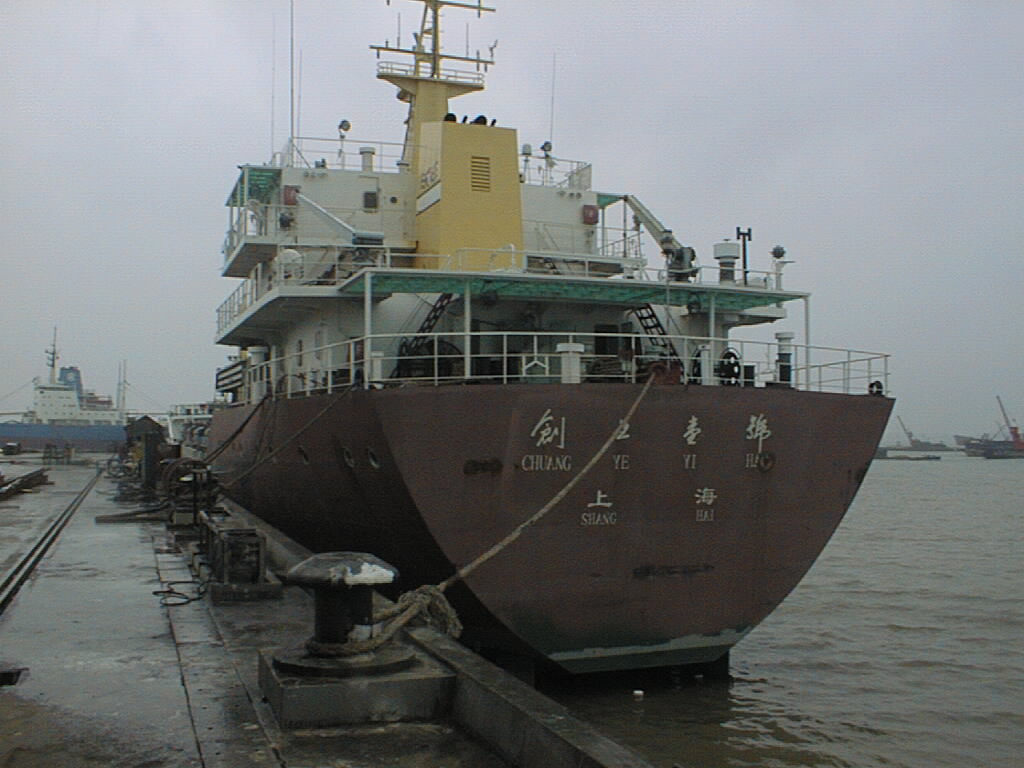 Kou An, China
2,500 DWT Self-unloading Coal Ash Carrier
China Classification Society Approvals
Chuang Ye Yi Hao
The PMC remote control system is equipped with two propulsion control stations and one cargo pump control station. The Central Control Station is the engineer's main control station, located in the machinery space. A Bridge Control Station is provided for remote control. A remote station for control of the main engines and PTO pumps during loading / off loading is located at the Pump Control Station.
The control system is electronic with signals originating from the control heads at the station that is in command.
The MPC-E9 logic and control panel in the engine room is the heart of the electronic control system. It provides logic, interlocks and timing to operate the propulsion machinery smoothly and safely. The shaft brakes, supplied integral with the gearbox, minimize the time delay during reversals.
The propulsion control system is designed with several levels of fail-safe back up in order to provide a very high degree of safety and reliability.
Pictures
PMC drop-in control plates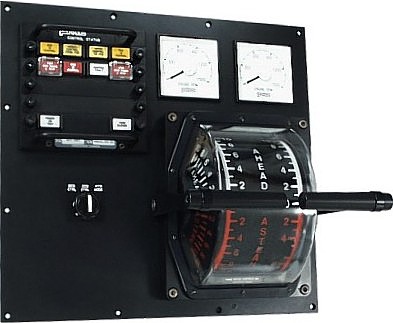 Central Control Station
with a Type 5400 PCH Dual Lever Propulsion Control Head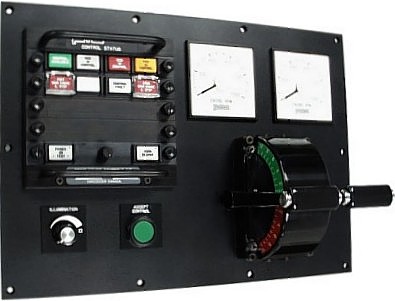 Bridge Control Station
with a Type 5800 MCH-E Dual Lever Remote Control Head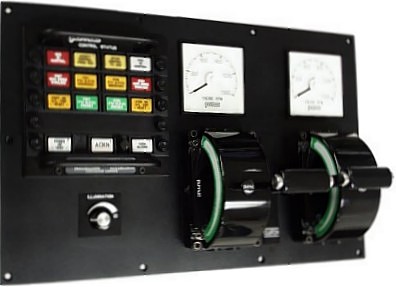 Pump Control Station
with two Type 5800 MCH-E Single Lever Remote Control Heads
Vessel Specifications
| | |
| --- | --- |
| Type | 2,500 DWT Self-unloading Coal Ash Carrier |
| Main Engine | 2 x 900kW Wärtsilä Diesel 6L20 |
| Gear Box | 2 x Reintjes WGF 663 |
| Propeller | 2 x Fixed Pitch |
| Propulsion Control | 2 x PMC MPC-E9 |
| Remote Controls | PMC Electronic |
---
Home
PRIME MOVER CONTROLS INC.
3600 GILMORE WAY, BURNABY B.C. CANADA V5G 4R8
TEL (604) 433-4644 FAX (604) 433-5570 email:info@pmc-controls.com